Wish to have good hair all day err day? Yes, you can!

Do you know?


Daily blow-drying and the frequent use of curl styling tools will deprive the moisture
from your tresses.
&
Frequent chemical services can also cause breakage to happen due to the hair bond damages.

NOW!
Let's make your everyday a good hair day with Number76 May 2019 Promotion to treat your hair away from these problems!
All throughout May 2019,
ENJOY 10% OFF HAIR TREATMENTS
Exclusively at Number76 Hair Salon!

For May 2019
visit any Number76 branch in Kuala Lumpur, Johor Bahru, or Singapore to enjoy award-winning hair treatments at special rates as a treat for your hair!
Here's a list of all hair treatments at Number76 Hair Salon to address different concerns:


Number76 Signature Ultrasonic Iron Hair Treatment
Delivers intense moisturization with enhanced formula to calm frizz,
specially for unruly and damaged hair due to over process on chemical services.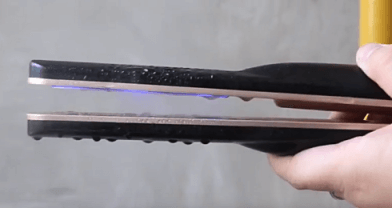 How it works?
We utilize a cold Ultrasonic Iron made with Japanese technology that vibrates 37,000 beats per second for deeper penetration of treatment into weakened hair structure that has been exposed to regular chemical processes.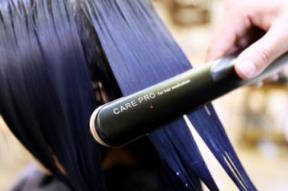 With Double Repair Technology, the formula effectively penetrates and absorbs into damaged hair while improving the hair's integrity inside and out!
With a smoother and glossier effect,
your hair retains its natural volume and texture without weighing hair down.
*Inclusive of complimentary home care treatment kit for long lasting results.
Ultrasonic Premium Iron Treatment
mega nourishment for ultra-softness, healthier and glossier hair
Best recommended for dry, unruly, severely damaged hair due to heavy chemical services or constantly using styling irons with heating process.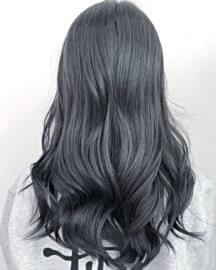 OWAY – Rebuilding Hair Treatment (NEW)
A newly introduced intensive regenerative treatment at Number76 Hair Slalon.
to restore vitality of dull and damaged tresses.
Utilizing OWAY Infrared and Ultrasound Iron to reconstruct the protective layer around cuticles, enhancing the reparation of hair fiber for lustrous tresses results.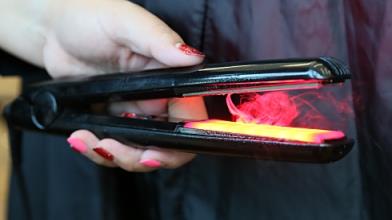 Restore hair vitality and nourishment with active biodynamic ingredients.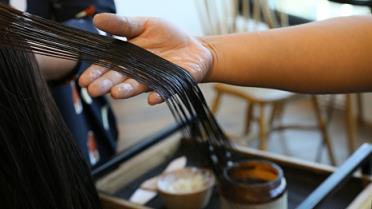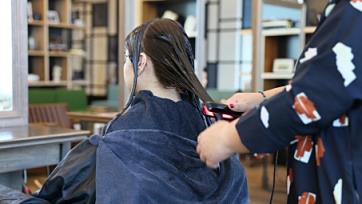 Global Milbon Smooth Hair Treatment
For 360 degrees beautiful hair
Recommended for all hair types.
As stated in the title, this treatment promotes beautiful hair 360 degrees,
instantly detangles and improves hair texture to silky, smooth finish; repair your hair from inside out with a ground-breaking ingredient, SSVR-Silk™.
It is a powerful, silk-based complex that supersedes hollow tubular gaps called SSV (Stick-Shaped Voids) that form in chemically treated hair – which causes the loss of shine, split ends and breakage.
It enhances hair's overall integrity from deep within.
*Inclusive of complimentary home care treatment kit to prolong the treatment.
Lebel Viege Hair and Scalp Treatment
Dedicated scalp care to meet individual anti-aging needs.
Available for oily (balancing), dry (soothing), anti-aging (hair loss) concerns.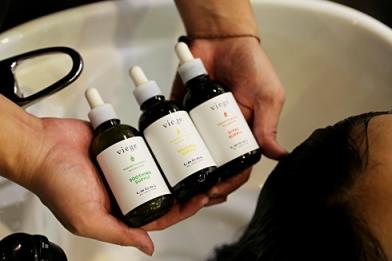 Choose from balancing, soothing, or anti-aging to target specific scalp concerns at the same time.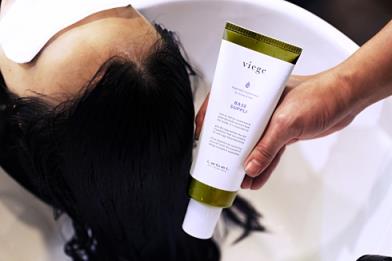 It harvests the nutritional goodness of natural ingredients extracts to provide intensive care from within, focusing on the cuticles of thinning hair resulted from aging process.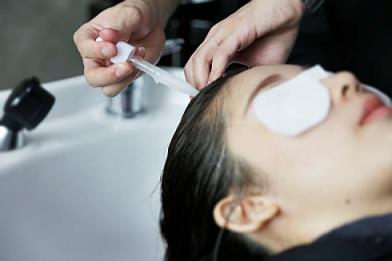 Active extracts from quinoa and chia seed oils also help to repair the hollowed-out cortex of your hair, restoring resilience and smooth effect.




Triple S Hair Treatment
Experience the revolutionary smoothing treatment for unruly hair
Recommend for unruly hair type.

With Triple S Hair Treatment, you can now enjoy the instant solution that provide the maximum shine and touchable smoothness
while strengthening your every hair strand with glossy straight finishing, even after gone through multiple chemical services.

Triple S stands for
STRONG, SMOOTH, SHINE

Strong
Strengthen your every hair strand with the collagen-infused keratin extracted from aquatic marine organisms.
It works well on replenishing the building blocks of healthier hair with stronger hair bond.

Smooth
By eliminating the unwanted frizz, it makes the hair more manageable and softer touch while keeping each hair strand at its fullest
without breaking any internal bonds during the process.

Shine
It imparts the most intense shine that can be delivered and creating a crystalline effect through every flip, improving the vibrancy of your hair color.

The treatment works best using a hot iron to seal in the collagen-infused treatment cream for maximum effect,
eliminate frizziness while making your tresses more manageable with that extra shine.

Last but not least!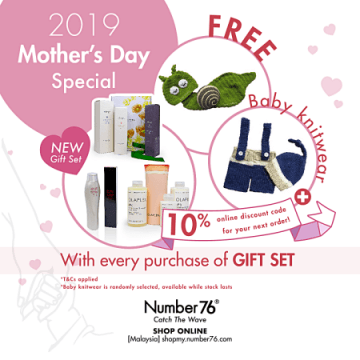 Celebrate this Mother's Day with us on Number76 Online Store because we believe the core value of gifting is to spread happiness to your loved ones.
Now, it's a great time to send your loves with these carefully selected Mother's Day special hair care products.
With every purchase of gift set,
you will receive a FREE baby knitwear* + 10% discount code for your next visit!
Shop online at www.shopmy.number76.com
*T&C applied.
*Baby knitwear is randomly selected, while stocks last.