Senior Stylist Jeff and Director Stylist Lucas relocation announcement
We're so thankful for your continuous support throughout these years and we are continuously upgrading our services and facilities to serve you better!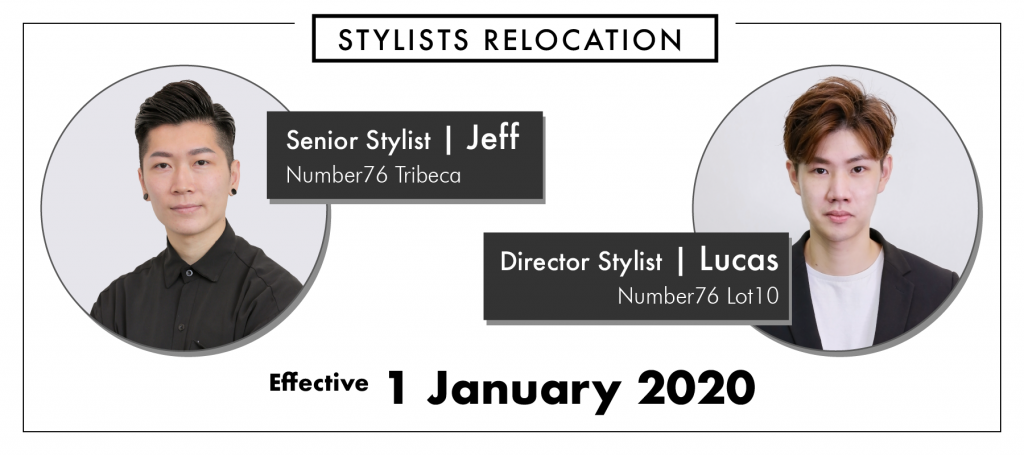 In line with upcoming team expansions here in Kuala Lumpur to serve you better, we'd like to officially announce the stylist relocation of Number76 stylists team effective from 1 January 2020.
The following stylists will be relocating to a different branch as below:
Senior Stylist Jeff > Number76 Tribeca
Director Stylist Lucas > Number76 Isetan Lot10
Rest assured, our Customer Service Officer will be in touch with you for the arrangement of the bookings made in advance.