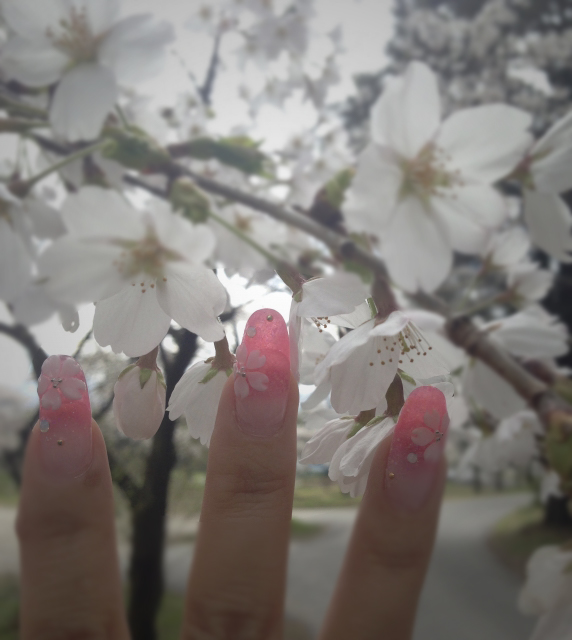 The cherry blossom nail designs make you feel the arrival of spring. If you want to beautifully color your fingertips with gorgeous cherry blossom nails, the point is to pay attention to the design. Also, by choosing the nail method that suits you and understanding the characteristics, you can expand your enjoyment of nails. Let's take a look at the types of cherry blossom nail designs and how to get them done.
Always popular, cherry blossom nail designs
Spring-like cherry blossom nails are very popular. First, decide on the design, whether you want to decorate your nails by sprinkling small pink petals on it or drawing a realistic cherry blossom branches. With a nail sticker, you can easily choose the design you like and stick it on your nails. Gel nails, on the other hand, are easy to draw and hard to peel off, so they are perfect for nail beginners.
If you have difficulty doing your nails yourself
If you find it difficult to draw cherry blossom design by yourself, consult a professional nail salon. You can choose the design while looking at the nail design book, so you can get your favourite nail designs done. You can also get original designs such as glitter and gradation.
Create a spring-like look with cherry blossom designed nails
Japanese pattern design with cherry blossom motif is very popular. Just by using cherry blossom as the base, you can get a spring-like atmosphere. It goes well with both western clothes and kimono, so you can enjoy a wide variety of nail and fashion coordination. The design is suitable for events such as graduation ceremonies and entrance ceremonies. Nail salons also accept consultations on design, so it is perfect for those looking for their own unique design.