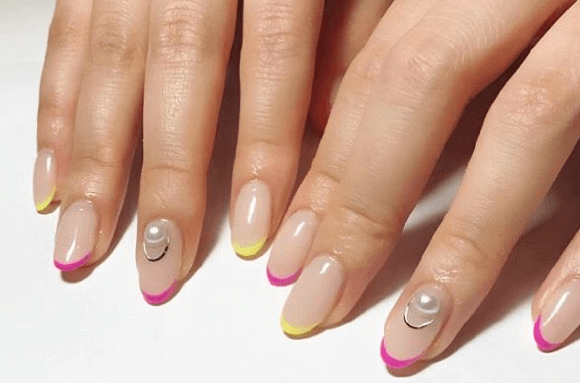 Daily routine care is essential for nail care.
How difficult it is to maintain your nails under clean and healthy conditions after getting a manicure?

Even if you try to pay more attention and be careful, your nails may start to crack or got deformed before you realized it. When your nails are damaged, it will take a long time to heal back to its beautiful state, and the damaged part becomes brittle, making it more likely to get damaged again.

To avoid such a situation, daily maintenance is essential. One important point of nail care is to keep your nails length not too long nor too short and to maintain it in the right condition.

Scraping off your nails with a nail file and finishing it in a smooth state is basic of the basics. Nail clippers can cause cracks and chips in the nail, so it should be avoided.

Also, when using a nail file, the trick is to swipe it in one direction, instead of going back and forth.
It is said that nails look better if the cuticles at the base of the nails are removed cleanly. However, these cuticles also have the effect of protecting the nails, so it's better not to take them off too much.

After softening the excessively long part with warm water, remove it by winding the cotton bud in a spiral shape. Make sure you don't forcefully pull the cuticles or cut it with scissors since it might cause bleeding and inflammation from bacterial contamination. After removing the cuticles, use beauty cream or hand cream.

This is the secret to keeping your skin and nails healthy.