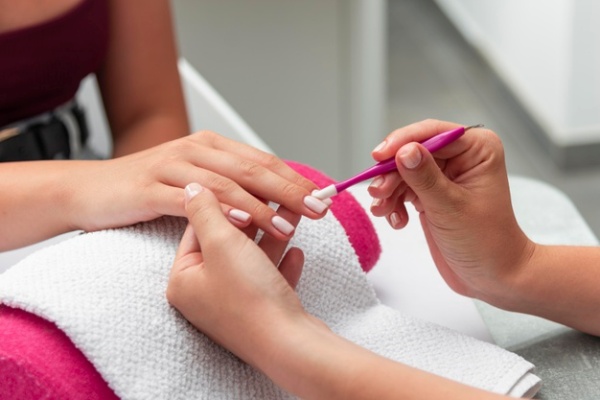 Nail art is a creative way to paint, decorate, enhance, and embellish the nails. It is a type of artwork that can be done on fingernails and toenails, usually after manicures or pedicures. Manicures and pedicures are beauty treatments that trim, shape, and polish the nails.
What is gel nail?
Have you ever tried visiting a nail salon to get nail art, and ended up feeling lost because there are too many types of menus? Gel nails, sculptures, nail chips; What are the differences and which one to choose? Gel nails look beautiful and last for a long time, so they are popular among the treatments at nail salons. For nail gel, they adjust the length and shape of your nails by applying thick resin to your nails and using UV light to harden them. Due to its high transparency, it looks beautiful not only when the pattern is drawn on it, but also when being used as clear nails. In addition, it is harder to remove than a manicure and stays clean for about 2 weeks, so for people who are not good with frequent nail care, gel nail may feel easier.
Other nail art
The sculpture is a method to lengthen your nails using gel, powder, acrylic, or liquid. It is stronger compared to the gel nail and is suitable for those who prefer longer nails. You need to go to the nail salon when you want to remove it as well. Nail chips are so-called "fake nails" that are made by applying art to nail-shaped material. Since it is attached to the nail with a special adhesive or double-sided tape, you can attach and remove it by yourself. People who usually have short nails can enjoy it all the same. Now, would you try to enjoy nail art that suits your taste and lifestyle?