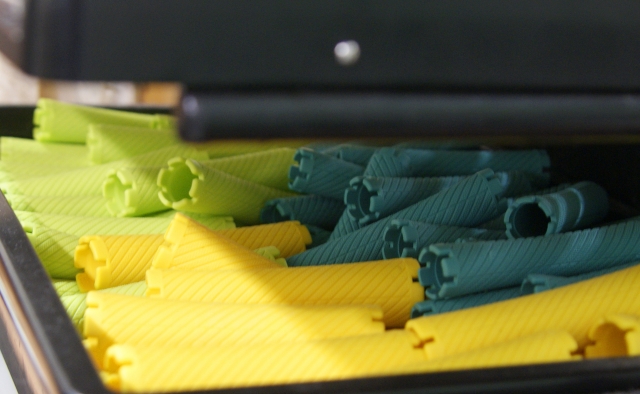 Hair curlers are used when arranging hair to create natural curls. It's main charm is that you can use it in various ways, such as curling the entire hair or giving more volume at the top of the hair. With a little trick, you can get a nice trendy curly hair. With hair curler, you can make a hairstyle that doesn't curl too much and has a loose, casual feel. It is also possible to create a sense of unity by curling the bangs altogether. Here are some tips for curling your hair with hair curlers.
Preparation before using hair curler
When arranging hair with curler, first comb the hair well. By combing the hair beforehand, the hair does not get entangled and can be wrapped around the curler smoothly. You can also get rid of the habitual hairs; it's two bird with one stone. If you can't remove habitual hairs or tangles with a comb, try using a flat iron or hair dryer to fix your hair.
Tips for wrapping hair with curler
After removing the hair bundles, set the curler near the tip of the hair and wind it toward the root. It is important to roll while pulling so that the curler can curl the hair properly. When the curler reaches the root, fix the hair with hairpins and you're done. If you want the curls to last longer, heat them with a hair dryer and remove the curler after the hair's cooled down.
Enjoy hair arrangement with curler
Hair arrangements using hair curler can change your appearance depending on the winding method. If you wrap a lot of hair in one go, you can get a gorgeous look. On the other hand, if you wrap it bits by bits, you can get a unique look. A mix of inward and outward curl for a casual look, or even a see-through bangs; With just one hair curler, you can enjoy various fashions. Let's learn about winding methods and enjoy various hair arrangements.