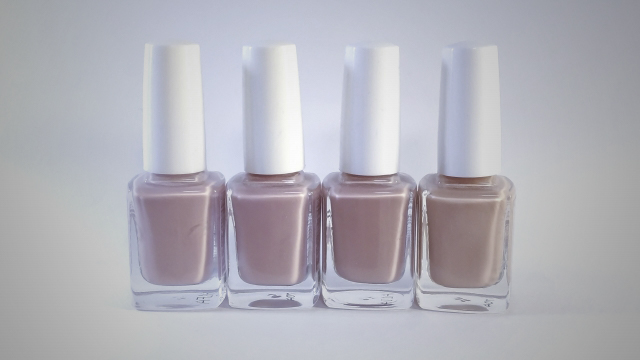 No matter how old you get, it's hard not to be concerned with your fingertips. Being interested in gel nails but afraid that it's too flashy, not sure if simple designs won't look too plain, wanting a simple but fashionable design that is different from other people; all the concerns you can't escape from. Nuance design nail is recommended for those who are worried about that kind of design is good for them, or those who tend to choose effortless color due to work reasons.
Nuance nail isn't bound by any kind of rule!
When speaking about natural design, the image colors that come into mind is usually beige and light pink. Even if you use different designs for some of your fingernails, basically you still use a similar base color. Nuance nails are nails with a design that allows you to do anything. Because there is no typical design, the result focuses on "nuance", so it has high degree of freedom and you can enjoy many designs at any given time.
Nuance design, where beige and gray shades turn fashionable
Nuance nails are more fashionable with vague colors such as beige and gray. You may think that the shades would make your fingertips look dark, but these shades actually fit your skin easily and can leave a natural impression that doesn't stand out badly. It can fit any color of clothes, it is easier for you to make a full-scale fashion coordination.
Upgrade your fashion with nuance nails!
If you want to make a natural nail that looks a little different from usual, please try Nuance nail. You can choose as many designs as you like, with the color type and intensity of your liking. Remember, fingertips is the part of body that often comes into sight; Just by giving it a little bit of fashionable change will surely make you feel happier inside.