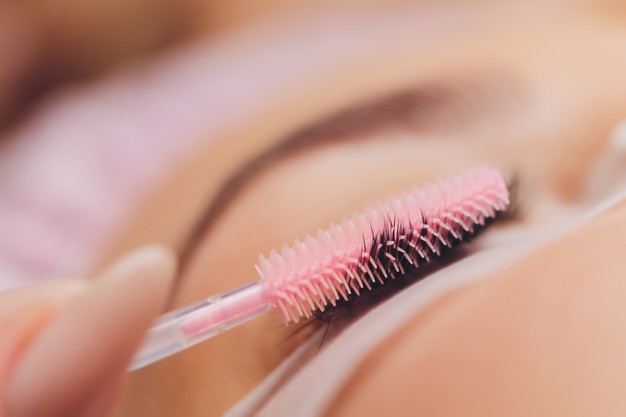 Eyelash extensions are very convenient for saving your daily makeup time and keeping your eyes gorgeous even without any makeup. It is generally said that it lasts for about 3 weeks to 1 month, but if you got eyelash extension, of course you want to keep it as long as possible, right? In this article, we will show you some ways to make your eyelash extension last a little longer. Hope you can use it as reference.
What makes it fall off easily?
There are three reasons eyelash extension falls off easily. First is that the adhesive power of the glue deteriorates. Second, friction and irritation. If you rub or pull it too much, it will fall off easily. Third, is due to the hair cycle of the eyelashes.
How to make it last longer?
Change your cleansing goods.
Use oil-free cleansing to remove makeup around your eyes without rubbing.
When you wipe your face with a towel or when you are doing makeup, the eyelashes may get entangled with the fibers and fall off. So, use a special brush to comb and tidy up your eyelashes.
Use special serum for care.
Use eyelash serum purchasable in stores on regular basis to keep your eyelash extension stronger and thicker.
Long-lasting eyelashes to keep your eyes cute
Above we introduced the reasons eyelash extension falls off easily and how to prevent it from falling off. All of them can be done with a little ingenuity and simple actions. Eyelashes are very convenient item that allows you to easily keep your eyes looking cute. Now, would you review some actions and beauty items you use to protect your eyelash extension?